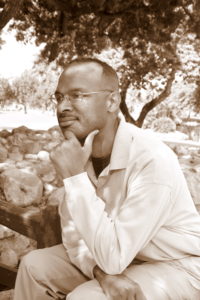 Jeff Lowe is a graduate of the International Miracle Institute with doctoral degree in theology. He also holds an honorary doctorate in divinity from Abundant Life Bible College. He has been in evangelism since 1988. A worldwide respected bible teacher and author, Dr. Lowe has studied the New Testament in both Aramaic and Koine Greek and historic Jewish customs. He is the founder and overseer of Tree of Life Ministries in Long Beach and Sacramento, California. He also serves in evangelism, prayer and prison ministry and missionary work worldwide with the Cottonwood Church in Cypress California.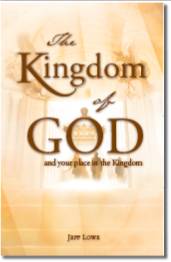 If you have ever wanted to know detail about what the Kingdom of God is, then this is your book. The insight is ideal for pastors, teachers, evangelists, leaders and students of the Word, who are ready for a greater level knowledge. This prophetic book is informative, inspirational and revelation full. It will give you details about what is now happening in the kingdom, where it will be in the near future and in the millennium period. It will show you who you are and your place in the Kingdom.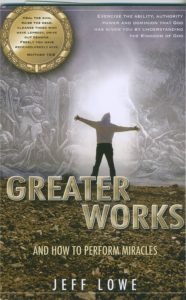 If you are a Spirit filled minister that wants to build your faith for miracles, if you are a believer that wants to increase your faith, if you are a prayer warrior and want to see more miracles in your life, then this is your book. Go from being a spectator to being spectacular for the Kingdom of God and learn to put impossibilities to shame with this inspirational how to guide for doing greater works. Learn the process of exercising your God given dominion over time, distance, death and darkness. Find the keys to divine health and creative miracles. Benefit from decades of study and flowing in the anointing in this book to encourage you and empower you towards a greater life for you and your circle of influence! This is your commission…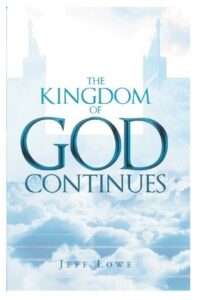 The world is heaven on earth concealed, but the Kingdom of God is heaven on earth revealed! The bible was left to us to show us our heavenly identity and authority. This book directs you to the biblical passages to open up your understanding of God's plan for us to experience the abundant life available to us for our lives on earth. This reading will accelerate your process of growing with God and deepen your understanding with applicable scriptures so that your joy may be full.
Coming March 17, 2020…
Quote of the week:
"Decide what to do with God
before God decides what to do with you."
Louie Giglio!